Myitkyina Travel
Myitkyina is the Capital city of Kachin State. The town is situated in a flat valley that becomes extremely hot in the hot season and very rainy during the monsoon. There is an abundance of fruit in this state.
The "Myit-son" the confluence of the Mekha and Malika Rivers, 45 km north of town, forming the great Ayeyarwaddy, flowing through the whole country. It is a sight seeing attraction for local and foreign visitors.
The Kachin Manaw festival is held annually in Myitkyina. It is usually around New Year or the first week of each year. Most of the Kachin people are Christians. But there are also Buddhism pagodas such as Thetkya Marazein Andawshin Pagoda on the bank of the Ayeyarwaddy. There are also some Chinese Temples in the city.
Myitkyina is a place where giant fruits abound such as apples, grape fruits, limes, pineapples and assortment of oranges including the giant avocados and apricots.

The Kachin Manaw festival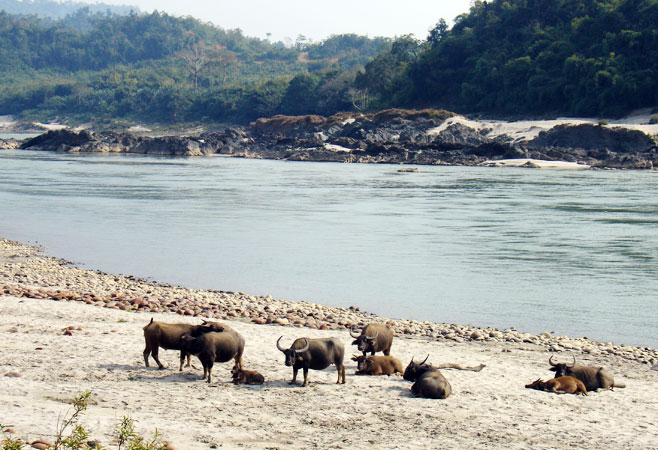 (Source: myanmars.net)
Feature destinations

WHY MYANMAR TOUR WITH US?
We are internationally registered, well-recognized
We respond you within 12 hours
Local experts, true knowledge
Our service is personalized, customized at its best
Easy to pay online
Best customer care/policy
Committment to Satisfaction
Professional Consultancy
Unrivalled values