Chaung Thar Beach
Chaung Thar Beach Myanmar is one of the popular beaches in Myanmar. Located just 6 hours drive from Yangon. An alternative route is an overnight steamer trip from Yangon, along Twante canal up to Pathein and then a one and a half hour drive by coach to Chaung Thar Beach. This beach is also very popular and famous beach in Myanmar. The highway to Chaung Thar is through the mountain ranges, going up and down. But as soon as you arrive to the plain, then you will be very pleased with the sea view.
Chaung Thar is a little muddy compared to Ngwe Saung, but there are a lot of other advantages. You can have plenty of sea food with very reasonable prices, all the hotels are in a row, next to each other. The room rates are also very fair too.
Sunset at Chaung Thar Beach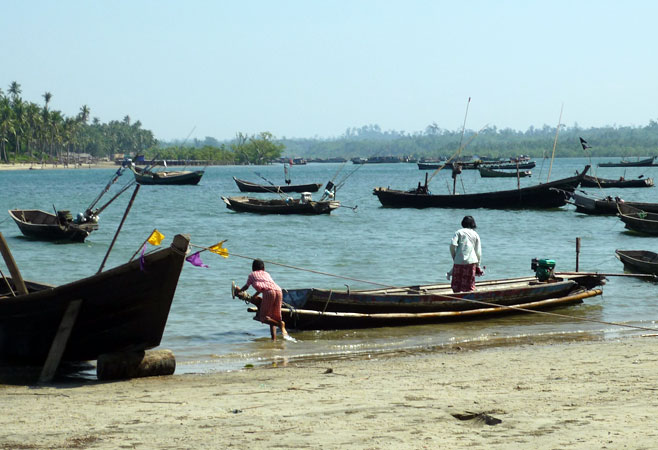 Fishermen boats at Chaung Thar Village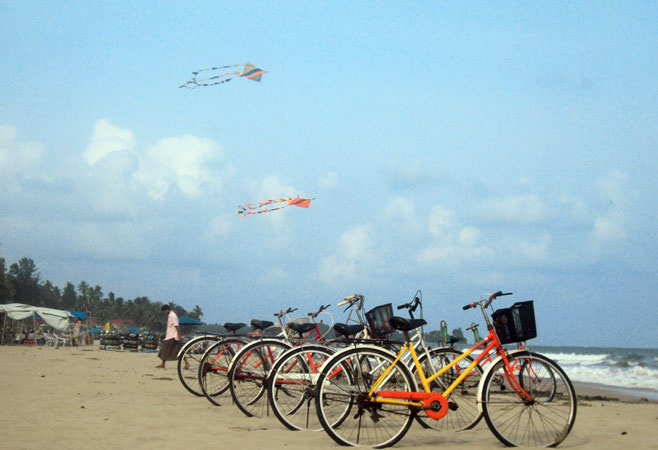 Bicycles for rent
The Sandy sea shore of the Chaung Thar Beach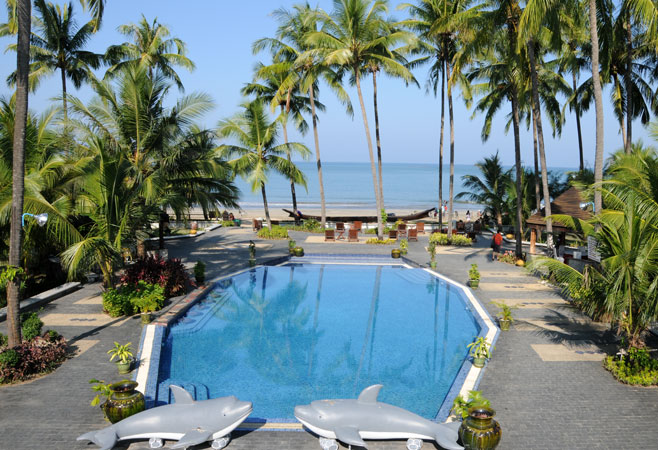 Beautiful swimming pool at one of the hotels in Chaung Thar Beach
(Source: Myanmars dot net)
Feature destinations

WHY MYANMAR TOUR WITH US?
We are internationally registered, well-recognized
We respond you within 12 hours
Local experts, true knowledge
Our service is personalized, customized at its best
Easy to pay online
Best customer care/policy
Committment to Satisfaction
Professional Consultancy
Unrivalled values