Mount Popa
Mount Popa (Mt. Popa) Myanmar is about 50km away from Bagan. It is about 45 minute drive from Nyaung Oo Airport, Bagan. Mt. Popa is an extinct volcano that is estimated to have erupted for the final time, over three hundred and twenty thousand years ago.
It was situated 55km southeast of Bagan. Mt. Popa (Taungkalat) is popularly recognized as an abode of many "Nats" (spirits of ancient ancestors) who dwell in various parts of the mountain. In the older days, it was also referred as the "Mountain of Spirits". You will see monkeys expecting treats along the way to top. Can visit Mt. Popa as a day-return trip from Bagan.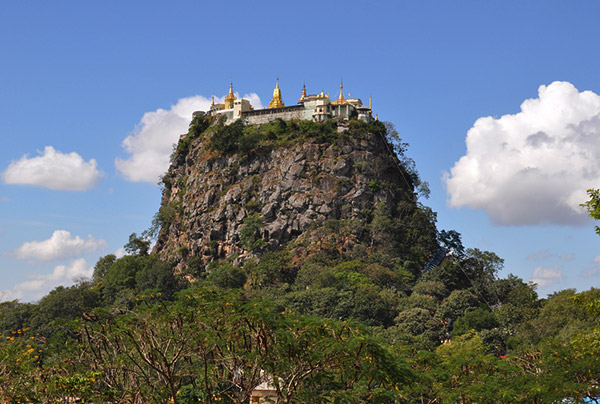 Mount Popa (Taungkalat)

View from Mount Popa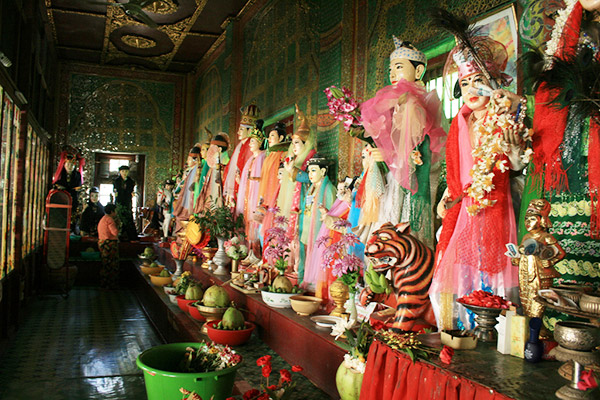 37 Spirit Statues from Popa

The Pagoda you will see on the top
Feature destinations

WHY MYANMAR TOUR WITH US?
We are internationally registered, well-recognized
We respond you within 12 hours
Local experts, true knowledge
Our service is personalized, customized at its best
Easy to pay online
Best customer care/policy
Committment to Satisfaction
Professional Consultancy
Unrivalled values